Re Welcome: Now
Reggio Emilia is a town with a strong contemporary vocation. Many famous buildings were recently restored through skilful interventions of industrial archaeology and now host some of the most important excellences of the territory.

not to be missed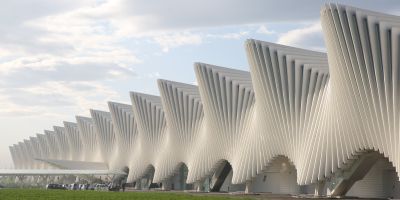 Santiago Calatrava: the bridges and the High-Speed Railway Station
The bridges, designed by the Catalan architect Santiago Calatrava, are now the new gates of the town: the three big white arches, with their sinuous and light shapes, offer to the  travellers coming from the motorway the Reggio Emilia of the XXI century. In June 2013, the Mediopadana High-Speed Railway Station was added to the Calatrava bridges. The characteristic wave shape, the play of lights, the white-steel and glass structure have made it one of the most admired works of contemporary architecture in the town and one of the most beautiful railway stations in the world.
Maramotti Collection
The first Max Mara headquarters now host the important contemporary art collection of the Company's founder, Achille Maramotti. Over two hundred works from 1945 until now, representing some of the main Italian and international artistic trends of the second half of the XX century, are permanently exhibited, and temporary exhibitions also take place, as a sign of a desire of the Collection to identify itself as a "work in progress" ready to welcome and show the artistic trends of contemporary art.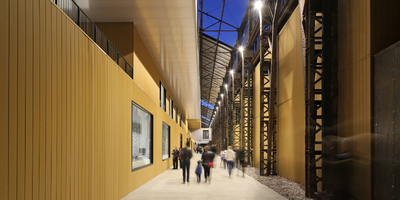 Innovation Park - Former Officine Meccaniche Reggiane
The Innovation Park is part of a big urban regeneration project in the northern area of the town, which began in 2010. The warehouses of the former Officine Meccaniche Reggiane are an important symbol of Italian industrial history. This regeneration, which began with the Loris Malaguzzi International Centre, followed by the research Tecnopolo - the former Warehouse 19 - and the Warehouse 18, aims to create a new European service hub with a very high potential for innovation, which brings together universities, research centres and the business world.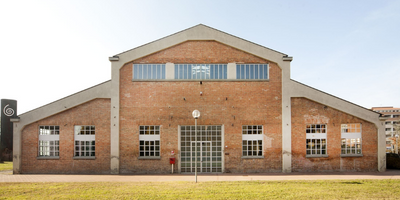 National Dance Foundation - Aterballetto
The former Lombardini Foundry of Reggio Emilia is now the headquarters of the National Dance Foundation - Aterballetto, the main Italian dance company. The headquarters, inaugurated in 2004, was born from a valuable architectural redevelopment. The contemporary vocation of the company and its headquarters is also confirmed by the work by Eliseo Mattiacci "Dance of Stars" of the project "Invitation to...", specifically created for the wide green expanse of the Foundry.
travel tips