Vezzano Eco Park
Park with specimens of native fauna.
Strada Statale 63 - 42030 Vezzano sul Crostolo
0522 601933
0522 601962 Comune di Vezzano sul Crostolo (from monday to saturday 8.30am -1.30pm)
tecnico@comune.vezzano-sul-crostolo.re.it
Ecoparco Vezzano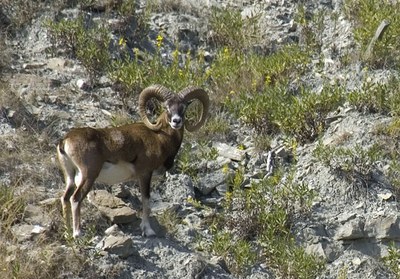 Ecoparco di Vezzano
The park contains a wide variety of ecosystems, so as to be one of the most densely populated areas by wild animals in the province of Reggio Emilia.
Service facilities and some paths are accessible to people with disabilities.
Opening times
December, January and February
Tuesday to Friday from 14:00 to sunset.
Saturdays, Sundays and holidays from 09:00 to sunset
March, April, October and November
from Tuesday to Sunday and holidays: from 09:00 to 18:00
May, June, July, August and September
Tuesday and Wednesday from 09:00 to 18:00
From Thursday to Sunday and holidays from 09:00 to sunset.
Weekly closing Monday
For schools and organized groups, the Ecoparco can also be visited by appointment during closing times and days.
Prices
Free admission
How to get there
Vezzano sul Crostolo
Coming from Reggio Emilia in the direction of Castelnovo ne' Monti, after about fifteen kilometers past the town of Vezzano you can leave the vehicles in the parking area located on the right side of the road SS63. From here continue through the path that leads directly into the park.