Publications
Free publications available at the Tourist Office.
In order to receive the publications in paper format fill in the form with the information requested.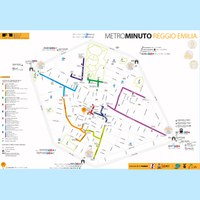 METROMINUTO REGGIO EMILIA
Edition: Municipality of Reggio Emilia, 2020
Languages: Italian, English
Map of the town centre with the indication of the distances of the points of interest from the Gates.
On the back are the descriptions of the main monuments of the whole town.
REGGIO NELL'EMILIA: ancient and contemporary + Map
Edition: Municipality of Reggio Emilia, 2020
Languages: Italian, English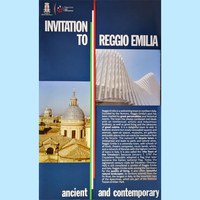 INVITATION TO REGGIO EMILIA: ancient and contemporary
Edition: Municipality of Reggio Emilia, 2014
Languages: Italian, English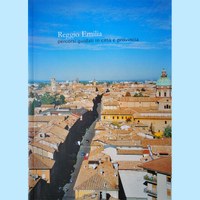 REGGIO EMILIA, Percorsi guidati in città e provincia
Edition: Municipality of Reggio Emilia, 2000
Languages: Italian, German
The Flavours of Reggio Emilia
The secret to eating and drinking well
Guidebook of Reggio Emilia food and wine
Edition: Municipality of Reggio Emilia
Languages: Italian, English
REGGIO EMILIA, Province Tourist Map
Scale 1:100.000
Publication: 2016
Edition: Province of Reggio Emilia
Languages: Italian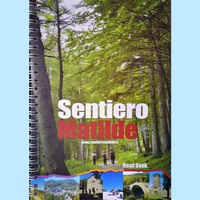 Sentiero Matilde - Road Book
Edition: Province of Reggio Emilia, 2015
Languages: Italian