Plan your trip
Map, opening times and itineraries in the town.
Before leaving

Discover all the places to visit during your stay in Reggio Emilia: the treasures of the town centre, the ongoing exhibitions, the opening times of churches and museums, and all the things to do in the town > Visit our file.

If you are staying far from the town centre or you are planning to visit the province, consult the public transport timetables. Here is a summary of the ZTL (Limited Traffic Area) gates and parkings in the town centre.

Download the tourist map of Reggio Emilia: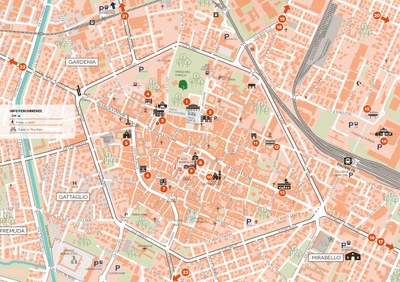 For information about the Matildic Castles and the
Apennines
: contact the 
Castelnovo né Monti Tourist Office
.

Contact us
for itineraries and recommendations!
Tourist buses
Loading-unloading
: at the
Mercure Astoria Hotel
. Be careful of not to pass the ZTL (Limited Traffic Area) passage in via Nobili at the end of the car park.